BCBS prefix stands for Blue Cross Blue Shield prefix. BCBS is a group of healthcare insurance companies offering health insurance coverage in the United States. BCBS established in 1929 and provides a variety of insurance plans for individuals, families, and employers, including traditional health insurance plans like PPO, HMO etc., health savings plans, and Medicare supplement insurance plans.
As of my recent research, Blue Cross Blue Shield Association (BCBSA) had over 114.5 million members with insurance members in all 50 states, making it one of the largest healthcare insurance providers in the United States. To provide healthcare services to such a big network of members, they have contract with 1.7 million doctors and hospitals which is more than any other insurance company.
Similarly, to manage such a big number of BCBS insurance plan members, they have 34 state wise locally operated BCBS companies, known as BCBS home plans. Also, they use BCBS prefix for each member insurance ID to recognize the member home plan. Now, you may want to know: what is BCBS prefix? So, let's deep dive into the details to know everything about BCBS prefix.
BCBS Prefix List Lookup Directory
If you have the BCBS member ID prefix but don't have its home plan information, you don't have to worry anymore because you can use my BCBS prefix list lookup directory to find the blue cross blue shield home plan information.
BCBS Alpha Prefix List Lookup
Below you can find the information of all the BCBS alpha prefix list information. We make sure to share all the latest and updated information in our BCBS alpha prefix lookup but in case if some information is missing, feel free to ask us in the comments section.
Frequently Asked Question about BCBS Prefix
What is BCBS Prefix?
BCBS prefix are three characters in the start of member ID assigned to each BCBS member to recognize their specific BCBS home plan. BCBS 3 characters prefix may consists of alpha prefix or it may also contain alpha numeric prefix. BCBS prefix can be found on the member's insurance card along with their home plan name and phone number.
Who uses BCBS Prefix?
BCBS prefix are used by healthcare providers, medical billers, insurance representatives and facilities to verify a member's home plan, insurance coverage and to determine what services and treatments are covered under the member's insurance plan.
What is BCBS Alpha Prefix?
BCBS alpha prefix are the first three alphabets of a unique identifier code assigned by the Blue Cross Blue Shield Association to recognize its affiliated health insurance companies know as home plans. Here is an example of BCBS alpha numeric prefix: TXX87654321
What is BCBS Alpha Numeric Prefix?
BCBS alpha numeric prefix refers to the BCBS member IDs with first three characters of combination of letters and numbers assigned to recognize BCBS home plans. Here is an example of BCBS alpha numeric prefix: Z3J87654321
What BCBS ID starts with R?
BCBS member IDs starting with "R" are for BCBS Federal Employee Program members. Here is an example of BCBS Federal member ID: R87654321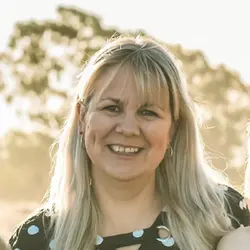 My name is Kathryn Belvin, a seasoned medical billing expert with over 20 years of experience in medical billing. I have a deep understanding of complex coding and billing reimbursement processes in the RCM field and a proven track record of success in optimizing revenue cycle for providers. My years of experience helped me build good PR with insurance representatives and I am here to assist fellow medical billers to reach out to insurance companies for claims processing.
Feel free to contact me at any time if you need any additional information which isn't available on the website.