Humana is one of the top healthcare insurance company in US, providing a wide range of health insurance plans to individuals member and employers. Humana works with a huge network of healthcare service providers to ensure that Humana insurance members receive quality care.
If you are a provider enrolled with Humana or working on behalf of a Humana provider and want to contact Humana for some reason then it is important to know how to contact Humana customer service for information related to Humana insurance members eligibility, claims status, prior authorization, or credentialing. Let's look at Humana provider phone numbers below!
Humana Provider Customer Service Phone Numbers
Humana offers various plans, including Medicare advantage plan, Humana dental, and Humana Gold Plus plan, to cater to the unique healthcare needs of Humana insurance members. If you are provider and need assistance finding a Humana customer service phone number or have questions about your patient's plan or claims, you can find a dedicated Humana provider phone number for each of these plans.
Humana Medicare Phone Number
Medicare is a federal health insurance program for individuals aged 65 and older, as well as certain younger individuals with disabilities. Humana offers Medicare Advantage plans, also known as Medicare Part C, which provide additional benefits beyond what Original Medicare offers.
If you are looking for a phone number for members enrolled in a Humana Medicare Advantage plan for questions about their eligibility/benefits and claims inquiries, you can contact the Humana Medicare provider phone number at 1-800-457-4708. The Humana Medicare provider phone number is available for callers Monday through Friday from 8:00AM to 8:00PM Eastern time.
You may also be looking for Aetna Provider Phone Number
Humana Dental Provider Phone Number
Dental health is an essential component of overall health and well-being. Humana offers dental insurance plans to help members maintain good oral health and prevent dental problems.
If you are dentist and looking for Humana dental provider customer service phone number for questions regarding dental coverage of Humana member, you can contact the Humana dental provider phone number at 1-800-833-2223. The Humana dental provider customer service is available for providers and medical biller from Monday through Friday from 8:00AM to 8:00PM Eastern time.
If you also serve BCBS member, then you must need a BCBS prefix list to reach accurate department.
Humana Gold Plus Contact Number
Humana Gold Plus is a Medicare advantage plan that combines medical and prescription drug coverage in a single plan. It offers additional benefits beyond what Original Medicare offers, such as vision, dental, and fitness benefits.
If you are provider who recently served member enrolled in a Humana Gold Plus plan and need assistance regarding member eligibility/benefits, claims, or prior authorization, you can contact the Humana Gold Plus provider phone number at 1-800-448-6262. The Humana Gold Plus provider phone number is available to members Monday through Friday from 8:00 a.m. to 8:00 p.m. Eastern time.
You can also have a look at Cigna Payer Id and Mailing Address for claim submission to Cigna.
Note: When contacting the Humana provider customer service, be prepared to provide NPI, tax ID, Humana member ID and additional information for verification to ensure prompt and accurate assistance.
What information you can get from Humana customer service representatives?
The Humana customer service representatives are trained to provide information and support related to Humana member's plan coverage, provider network coverage, claims, and other related inquiries you may have.
Is there any way to contact Humana other than Humana provider phone number?
In addition to the Humana provider phone numbers, Humana also offers online tools like provider portal and resources through their website to assist members and providers to check patient insurance coverage and claims. These online resources can be accessed 24/7, providing members and providers with convenience in managing their healthcare needs.
Final Remarks about Humana Phone Numbers
In conclusion, as a healthcare provider with a busy routine, accessing the right Humana customer service department for verifying patients benefits, eligibility and claims is very important for saving time and accurate information. I have shared dedicated Humana provider phone numbers for Medicare, Dental, and Gold Plus plans to ensure convenient and efficient access to information and support.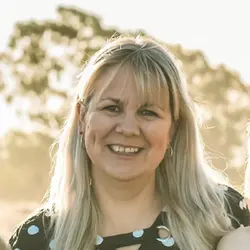 My name is Kathryn Belvin, a seasoned medical billing expert with over 20 years of experience in medical billing. I have a deep understanding of complex coding and billing reimbursement processes in the RCM field and a proven track record of success in optimizing revenue cycle for providers. My years of experience helped me build good PR with insurance representatives and I am here to assist fellow medical billers to reach out to insurance companies for claims processing.
Feel free to contact me at any time if you need any additional information which isn't available on the website.