When it comes to managing healthcare, efficient communication between healthcare providers and insurance companies is crucial. One essential element of this communication with United Medical Resources insurance company is the UMR provider phone number.
UMR, a third-party administrator (TPA) of health insurance plans, serves as a bridge between healthcare providers and large insurance companies, ensuring smooth coordination and streamlined processes. In this guide, we will explore the different to contact UMR customer service as well as UMR provider phone number for benefits and eligibility verification, prior authorization, and claims.
UMR Provider Phone Number to Reach Insurance Representative
UMR Provider Phone Number for Claims and Eligibility: 1-877-233-1800
UMR Web Portal Technical Support: 1-866-922-8266
UMR Phone Number for General Claim Inquiries: 1-800-826-9781
UMR Prior Authorization Phone Number: 1-866-922-8266
How Do I Speak to a Representative at UMR?
If you need to speak to a representative at UMR insurance customer service representative, you can do so by following these steps:
1. Dial the UMR provider phone number
The UMR provider phone number is 1-877-233-1800. Make sure to have the phone number readily available for easy access.
2. Follow the Prompts
When you call the UMR provider phone number, you may be prompted to select the appropriate option for your inquiry. This may include options for claims, payments, authorizations, or other administrative tasks. Listen carefully and select the option that best matches your inquiry.
Note: In case of UMR claims inquiry, you will need a passcode to contact live representative. You can find the passcode on EOB received by UMR or you can also request it through fax.
3. Provide Relevant Information
Once connected to a UMR representative, be prepared to provide relevant information, such as your name, NPI/Provider Identification Number, patient information, and details of your inquiry. Having this information ready will help expedite the process and ensure that the UMR representative can assist you more effectively.
4. Clearly Communicate your Inquiry
Clearly communicate your inquiry or concern to the UMR representative. Provide as much detail as possible to help the representative understand your needs accurately. If you have any supporting documentation, such as claim numbers or authorization requests, have them handy to provide to the representative if requested.
5. Follow Instructions and Take Notes
Follow any instructions provided by the UMR representative and take notes during the conversation. This may include reference numbers, case numbers, or other important information for future reference. Keeping notes can help you keep track of the conversation and any resolutions or action steps provided by the UMR representative.
6. Seek Clarification if Needed
If you do not understand something or need further clarification, do not hesitate to ask the UMR representative for more information. It is essential to have a clear understanding of the information or instructions provided to ensure smooth communication and resolution of your inquiry.
7. Thank the representative and confirm next steps
Once your inquiry is addressed, thank the UMR representative for their assistance and confirm any next steps or actions that need to be taken on your end. This may include submitting additional documentation, following up on a claim, or any other necessary steps to resolve your inquiry especially related to denial ads.
Remember to be patient and courteous when speaking to a UMR representative. Keep in mind that they are there to assist you, and clear communication can help facilitate a smoother and more efficient resolution of your inquiry. If you encounter any challenges or issues, you may ask to speak to a supervisor or escalate the matter as needed.
You May Also Want Following Information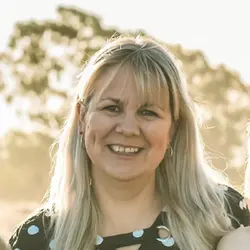 My name is Kathryn Belvin, a seasoned medical billing expert with over 20 years of experience in medical billing. I have a deep understanding of complex coding and billing reimbursement processes in the RCM field and a proven track record of success in optimizing revenue cycle for providers. My years of experience helped me build good PR with insurance representatives and I am here to assist fellow medical billers to reach out to insurance companies for claims processing.
Feel free to contact me at any time if you need any additional information which isn't available on the website.